---
---
Check Out the Pics From the 1552 Show here!!!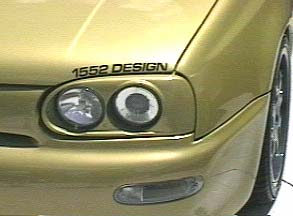 ---
Been busy getting ready for the 1552 Winter Treffen.
I traded out my All Red Hella Tail-lamps for a set of Clears and did the M3 look to them.
---
Received and installed Eurosport Cool-Flo.
Before and after pictures...
---
---
Drivers Editon VR6
---
The OZ wheels pictured below and on the car above are for sale.....email me if intrested.
---
NewHanna Park Mini GTG-Jan. 13New

-Brumos Daytona Historic Races-
---
Galleries

Audi Gallery ......................................................Volkswagen Gallery

---

WinAmp Skins/MP3's

click here Download a Audi TT WinAmp skin. click here

click here Download a VW Polo WinAmp skin click here

click here Download a Porsche WinAmp skin click here

click here Dont have WinAmp??? Get it here click here

click here Looking for some MP3's??? click here

---

Multimedia Tools

---

---

This page has been visited times.
This page is constantly being updated, so please visit back soon.

This page is best viewed at 800x600 resolution or higher. Now using a Kodak Digital Camera for images used on my site.

If you are intrested in seeing your car on this page just send me a description and a picture of your VW or Audi to:Shockwave@FCOL.Com

Last updated 2/18/01